Site Update - Spanking, Caning, Bondage Oh My!
Rebecca Reynolds vows to turn Julie Simone's ass 50 different shades of red! She starts by pouring hot red wax on Julie's ample bottom, then she spanks it off with a severe hand spanking.  Finally she finishes Julie off by caning her.
Julie Simone is tied to a bench while wearing pantyhose, a short tight skirt and lace bra. Julie's pouty lips are parted by a thick white cotton cleave gag, then her mouth is filled with a ball gag.
Deanna Deadly is a mouthy brat who needs to learn a lesson!  Julie Simone is her stepmother who has no problem taking Deanna over her knee for a bare bottom spanking!  Julie turns Deanna's ass a deep shade of red, then makes her stand in the corner and think about her behaviour.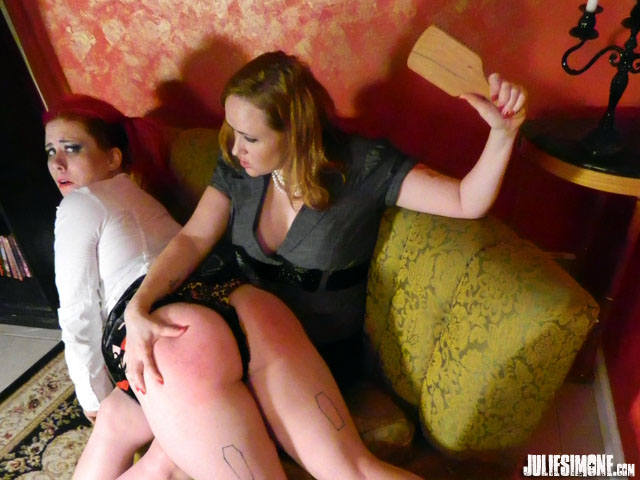 Bella Vendetta is locked in a spanking bench including a neck restraint.  Sinnamon Love orders her to worship Her soles and toes. Sinnamon teases Bella by turning around and exposing her amazing ass, only Bella's neck restraint prevents her from getting a full look and adds to her torment.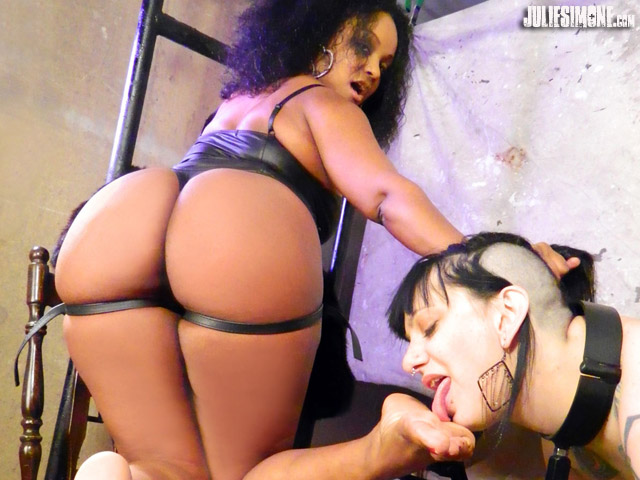 All this and more at www.JulieSimone.com
princesspr72 likes this
juliesimonesworld posted this